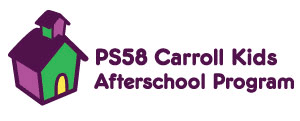 Welcome to Carroll Kids Aftercare
Registration for Carroll Kids Aftercare generally begins mid-August and runs in three sessions during the school year: Fall, Winter & Spring. It is possible to register mid-session if space is available with a waiting period of one week. Coverage starts with the first day of school (except for partial days for kindergarten & PreK). We are in session every day that school is open.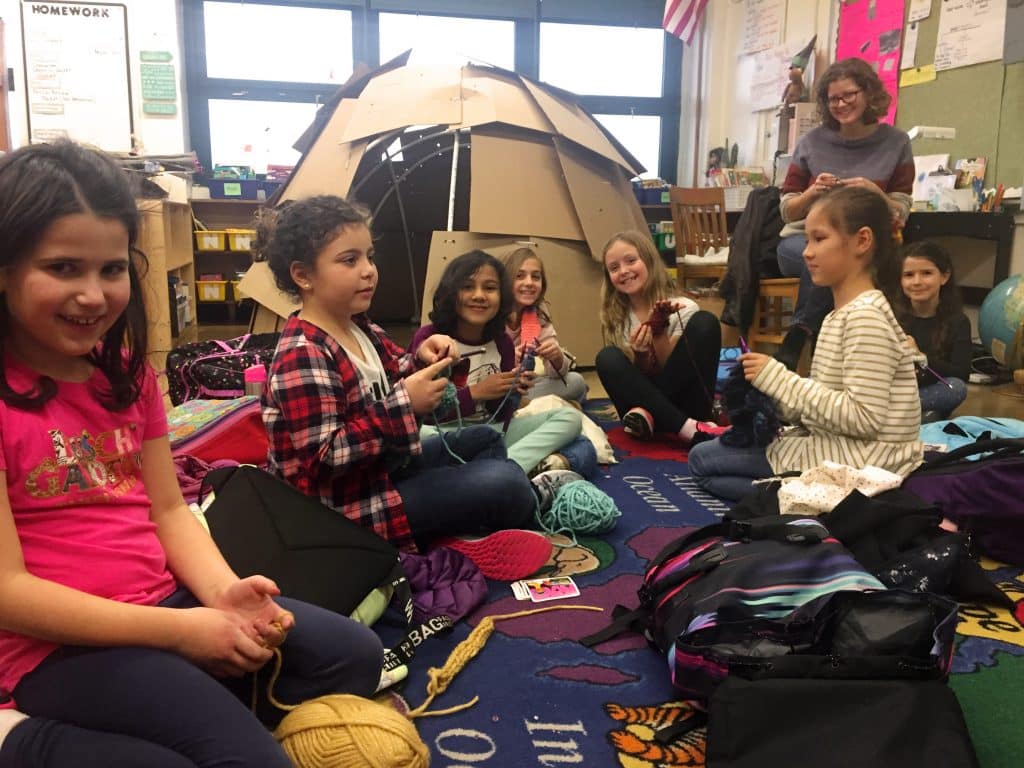 Program structure
Parents understandably want to know, "What exactly will my child be doing in Aftercare?" Here is a breakdown of our daily and weekly schedule.
Daily Routine
We coordinate with your child(ren)'s classroom teachers so that those with Aftercare or Enrichment Classes are dismissed directly to the cafeteria at 2:35pm. There counselors take attendance and students are provided with a snack. (Enrolled Pre-K students from the Annex are met there at 2:15pm and escorted to PS 58.)
Students are then transitioned to Aftercare CYCLE 1 activities. During this Cycle, Carroll Kids offers a variety of "specialty classes" including Juggling, HipHop, Arts & Crafts, Tea Party, Spanish, Slime making, etc. These are opt-in activities and are spread across the grades.
At 4:10pm, Aftercare students are escorted to CYCLE 2 activities. (At 4:10pm, students in Enrichment Classes are either transitioned to LATE PARTIAL Aftercare or dismissed to the auditorium.)
At 5:20pm, all Aftercare students enjoy "Choice Time" and are escorted to CYCLE 3 activities.
Remaining Aftercare students transition to the auditorium at 6:15pm for pickup until 6:30pm.
We will ensure that students are socially distanced for snack times and will encourage outdoor play as much as possible. Each group will have one period of Homework Help (supervised by PS 58 staff) each day. On days when there is no homework, students will be encouraged to read or play games that grow critical thinking skills.
COVERAGE OPTIONS: Review and compare our Carroll Kids Aftercare coverage options and see what works with your schedule.
POLICIES AND PROCEDURES: Learn about our pickup policies, absences, health and medical policies, and more.
RATES, FEES, AND PAYMENT: Find out about Carroll Kids Aftercare rates, fees, payment options, discount packages, and financial aid.
Carroll Kids, the PS 58 PTA Afterschool, is a Not-For-Profit Organization and qualifies as childcare for tax purposes. EIN: 54-2159278